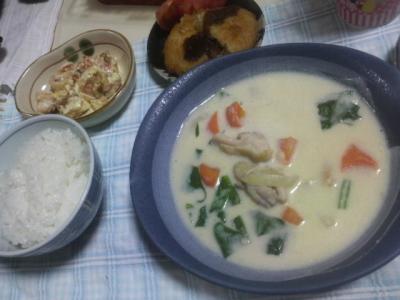 I made a stew for supper today. Chicken, carrots, onion... My son said "Wow, it's like a birthday party!"
…Why?
I'm not good at cooking because I have no imagination. Having said that, lunch at home is a good way to save money. I used leftoves to make spaghetti with tomato sauce and meatballs.
These come from Okinawa. Look at their beautiful and lively color!
I'd be happy to live in Okinawa...
My next-door neighbor is a good cooker. She was kind to share her lunch with my son and me!
This dish is called Okonomiyaki in Japanese and looks like pizza.