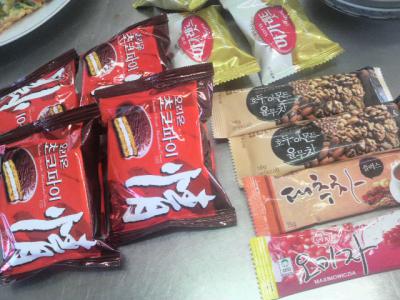 I took a Korean cooking lesson last Wednesday. The instructor gave all partipants some sweets from Korea.
My son takes part in a baseball game today. Don't fret over if you cannot make a big hit! Your mom feel just happy to see your games.
I'm at a cafe now with some of my English books. After lunch, I'm going to hit the books over coffee!